Audition now to sing the National Anthem with the Des Moines Symphony at Yankee Doodle Pops!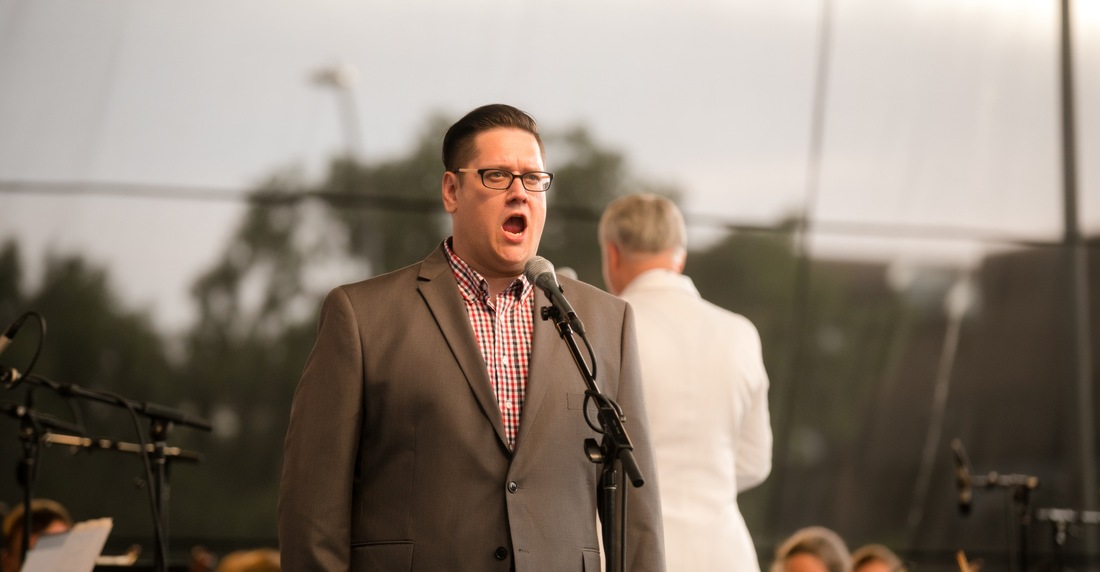 Looking to showcase your vocal talents? Audition for the chance to sing the National Anthem at the Des Moines Symphony's Annual Yankee Doodle Pops!
Each year, the Symphony chooses one singer to perform the National Anthem at our "Oh Say, Can You Sing?" competition. This year's competition will take place entirely online! To enter, just film a video of yourself singing the Star-Spangled Banner in either A-flat or B-flat using the accompaniment tracks below and upload it using our easy submission form. Our judging panel will review all submissions and choose the top three finalists.
This year's Yankee Doodle Pops will be broadcast on IowaPBS on July 2 at 8:30pm and July 4 at 6:00pm and on Iowa Public Radio on July 4 at 12:00pm and July 5 at 11:00am.
Oh Say, Can You Sing?
Important Dates: 
Video Submission Due Date: Tuesday, June 15th, 2021
Rehearsal Date: Saturday, June 26th -- 7:00-9:30pm
Recording Date: Sunday, June 27th -- 2:00-5:00pm
NOTE: If selected, performers must be available for the rehearsal and recording days and provide their own transportation to Des Moines. 
Video Rules and Recommendations:
Participants must perform The National Anthem in either A-flat Major or B-flat Major and utilize one of the provided accompaniment recordings when filming the audition video. Submissions recorded in any other key will not be considered.
Participants should record audition videos in landscape style (horizontal), and from the shoulders up.
For better video quality, participants should not have a light source directly behind them.
Participants should wear whatever they feel comfortable in while still maintaining an air of professionalism.
Have fun!
Video Accompaniment Links:
To submit your information and audition video, complete this form. Make sure you have read through the information above before recording and submitting your audition!
To submit your video audition, use the link provided in the Submission Form to select and upload your video file.
Questions? Contact us via email.
In addition to singing at the Des Moines Symphony's Yankee Doodle Pops, the competition winner receives two 2021-2022 Season Flex Packs and admission for two to one Masterworks concert intermission reception. The first runner-up receives two 2021-2022 Season Flex Packs. The second runner-up receives two 2021-2022 Masterworks tickets.