Interested in the arts? Volunteer your time with the Des Moines Symphony and get free concert tickets, invitations to special events, and more! From staffing information tables at the Civic Center to helping with Summer Pops outdoor concerts, volunteering with the Symphony allows you to share your love of music with our community.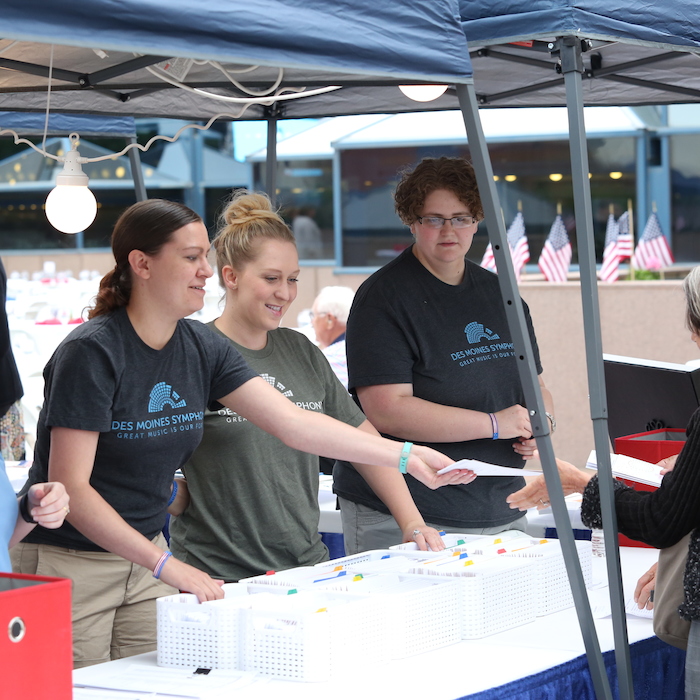 Volunteer Newsletter
Join our email list and select "volunteering" to stay up-to-date on all volunteer opportunities with the Des Moines Symphony.
Sign Up to Volunteer
Visit our SignUp page to see available volunteer opportunities with the Des Moines Symphony: