Members of The Orchestra

Total Concerts Performed

Different Pieces Performed

Tickets Sold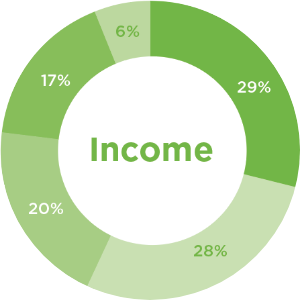 | | | |
| --- | --- | --- |
| 28% | Donor Support | $1,341,031 |
| 17% | Ticket Sales & Performance Fees | $796,533 |
| 6% | Symphony Academy Tuition | $269,518 |
| 20% | Des Moines Symphony Foundation | $961,463 |
| 29% | COVID Relief | $1,364,335 |
| | Total | $4,372,880 |
| | | |
| --- | --- | --- |
| 61% | Artistic Programs | $2,166,834 |
| 17% | Management & General | $613,252 |
| 15% | Symphony Academy Programs | $530,794 |
| 6% | Fundraising | $219,551 |
| | Total | $3,530,431 |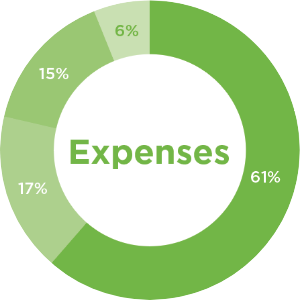 Thank you so much for the amazing opportunity for our daughter to play in the Des Moines Youth Symphony & Wind Ensemble. Our daughter has an incredible heart for music and a strong desire to learn as much as she can. She hopes to major in music in college and this enable provides experiences that will help her long-term as she enjoys it in the short-term. We are incredibly grateful.
The Des Moines Symphony is an Iowa treasure!
I am so lucky to have world class music in my own backyard!
Thank you for providing us with the opportunity to educate our children in music. Our daughter who attended the Academy is now preparing to apply for graduate schools and conservatories to further her music education.