Enjoy a livestreamed recital featuring cellist George Work, accompanied by Jodi Goble. Works performed include the Beethoven "Bei Maennern" Variations, Part's Fratres, and the Barber Cello Sonata. The performance was broadcast live on January 10 from the Martha Ellen Tye Recital Hall at Iowa State University.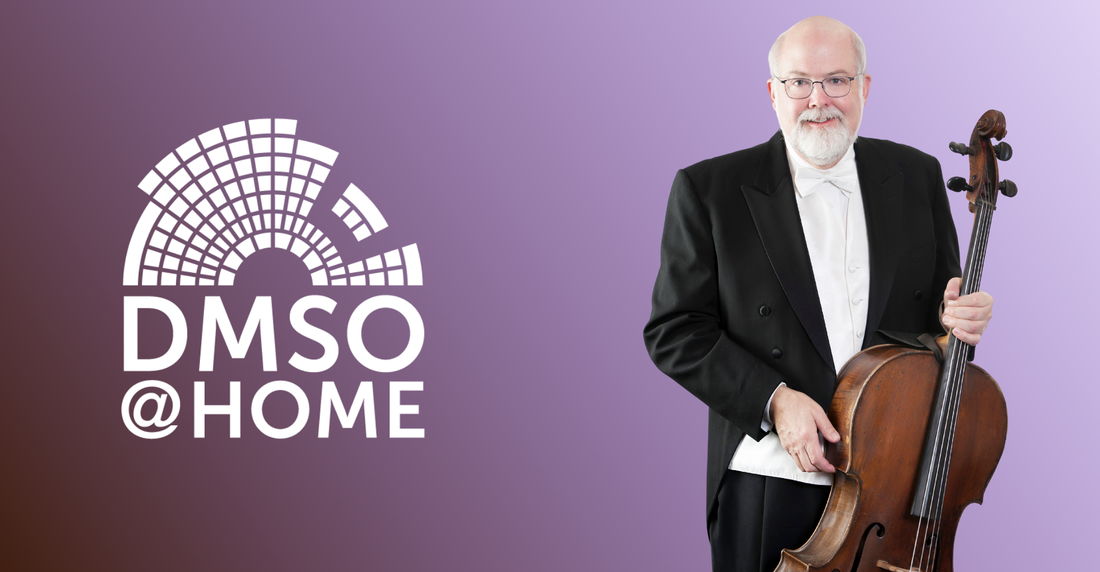 #DMSOatHome is a series of videos and streaming content aimed at connecting with our community online. Join us each Sunday evening on our social media channels for a series of live-streamed recitals from our Des Moines Symphony Musicians.
Like what you see? Help support our mission and future programming so we can make music together for years to come.