Kevin Judge has been Principal Bassoon for the Des Moines Symphony Orchestra since 2003 and lives in Ankeny with his wife Catrina.
From the time he started playing piano in second grade, Kevin had a passion for music and music education. Kevin is a native of Des Moines and studied at the Des Moines Symphony Academy as a student. The influence of teachers, band directors, orchestra directors, and private lesson instructors led him to study music in college where he obtained degrees from the University of Iowa and Rice University in Houston, Texas.
As a professional musician, Kevin enjoys being able to bring creativity to people. He says, "I enjoy being part of a process that is bigger than I am." Live performances bring so much excitement and joy into people's lives.
However, making music is not all of what he does. In addition to playing for the Symphony, Kevin is the bassoon professor and academic advisor in the music department at Iowa State University. And, when he is not playing or teaching, Judge is always making bassoon reeds, a large part of any double reed player's time. If he were not playing bassoon, Kevin thinks he would be working in finance or politics.
When the pandemic hit in early March, the Des Moines Symphony started the DMSO at Home project aimed at connecting with the Des Moines Community online through videos, livestreamed concerts, and more. Kevin was among some of the first musicians to participate in this project. As bringing people together through music is one aspect he most enjoys about being a professional musician, he "enjoyed participating in the DMSO at Home project because it was a way to bring people together under unprecedented circumstances." He was also featured in our July Family Concert alongside the other Principal Woodwind players.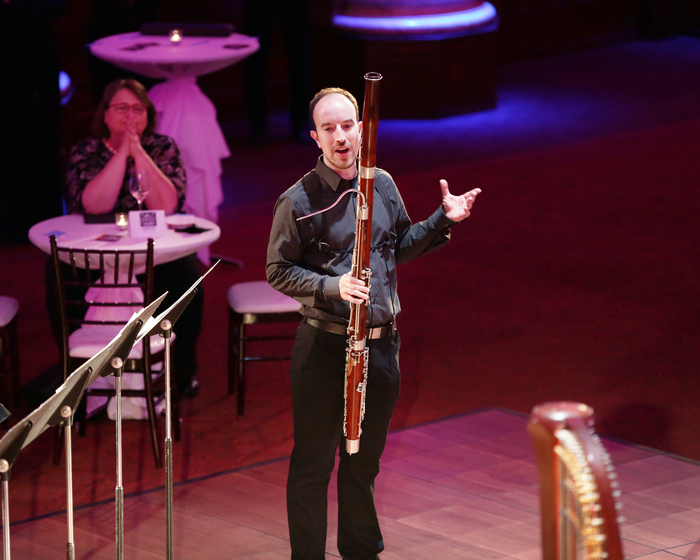 Outside of practicing and teaching (and making reeds!), Kevin can often be found supporting local restaurants. Growing up in Beaverdale has given him a lot of time to pick some of his favorites, which include Christopher's, Flying Mango, and Saints.
To introduce a new listener to classical music for the first time, Kevin would choose the music of Gustav Mahler. "Mahler is such a versatile composer, his music will appeal to almost anyone." To start, Kevin recommends listening to Mahler's sublime Ruckert-Lieder and the first movement of Mahler's Third Symphony.
Watch for Kevin in our next Live from the Temple concert, Past and Present!